MECS+R Newsletter December 2020
---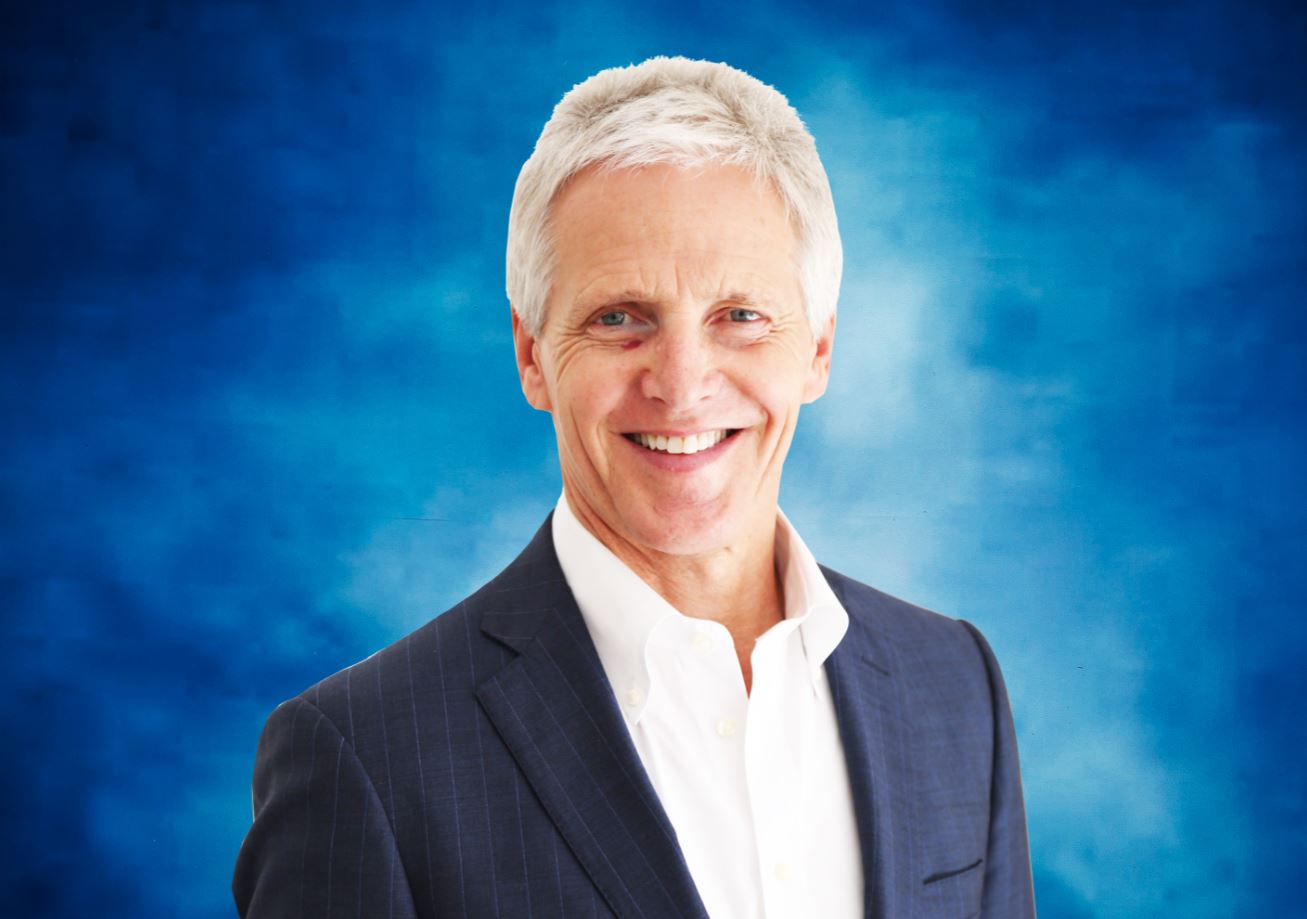 David Macadam, CEO, MECS+R
Welcome to our December 2020 Newsletter
A huge THANK YOU to all for an amazing year!
We would like to take this opportunity to extend our heartfelt greetings for the season and to thank everyone for all their efforts throughout the year. The success and growth of the MECS+R is founded on the relationships we have built and on the continued support of our Members over the years - so thank you all!
At this time of the year, it is always an interesting exercise to review our progress over the past year and to plan on the future activities of our organization.
As a recap of 2020, we can therefore say that it was indeed a challenging year and at the same time gratifying as we were able to pull through and implement various initiatives and strategies to assist our members during this unprecedented time:
MECS+R MEMBERSHIP: Three (3) months membership extension to all active members and offering one-year free membership to retail professionals who have lost their jobs during the pandemic.
DIGITAL PUBLICATIONS: The Retail People Magazine and The MECS+R Directory publications are now more focused on online digital platforms to reach out to more readers. More rich content materials from various contributors within the industry.
ONLINE PLATFORMS - CONNECTING YOU DIGITALLY: Various digital platforms such as Podcast, YouTube channel, Live webinars are being utilized to connect, interact, and reach out to our members. Launch of the Online Webinar series to assist the retail industry in coping with the current situation through providing relevant roundtable discussions with our expert retail professional leaders.
RETAIL CONGRESS MENA: Successfully held the first ever "Online Retail Congress MENA' via the 'Attendify' platform with over 50 instructors, received 4,000+ LinkedIn event confirmation and 1,000+ registered attendees.
GREGORY VOGT SCHOOL FOR RETAIL PROFESSIONALS: Launched our first Digital Learning Program offering various online courses at a minimal cost to support the retail industry professionals during the global pandemic. Online education provides greater flexibility and enables full time employees engaged in further learning.
237% increase in

Podcast Listeners
16% average increase in

Social Media Followers

12% increase in Direct
Website Traffic

27% average increase in Subscribers (Publications)
MECS+R is committed to support our members and retail professionals in these challenging times. We continue to provide our members the advantages and tools which can help you to cope with the current situation we face today. The MECS+R team are working tirelessly to adapt and continue supporting our members by providing you with unparalleled contents from our Directory, Retail People Magazine, Monthly Newsletter, Social Media Campaigns and more. A large component of what our team does at the MECS+R is to create unique opportunities for business development and career enhancement for our members and the retail industry at large.
RETAIL PEOPLE MAGAZINE: Our next issue will come out in February 2021 and we are continuously sourcing informative articles about new projects, people in the news and many other interesting retail updates. Our advertising rate card is here. Annual sponsors / advertisers receive the most attractive advertising rates.
THE 2021 MECS+R DIRECTORY: The 2021 Advertising Opportunity is available now with the MECSC+R Directory. Our team has begun the process again to renovate, update and add more information. Please take the time NOW to ensure your information is correct. With over 10,000+ individual pieces of information to update and more to be added to the directory, it is no small task to ensure accuracy. Our team relies upon our members for this information. We would like to thank you in advance to all our members who support us in providing this new information, with the accuracy and timeliness we need. Please ensure that your information is accurately represented in the 2021 MECS+R DIRECTORY!!!
THE MECS+R WEBSITE ENHANCEMENT A Great Place to Advertise – Advertising spaces are available on our website. Website banners are productive ways to keep your company in the minds of our members. The high traffic to our website ensures that advertising here is a strong proposition for your consideration. We look forward to the valuable input of our members. We need your feedback to fine tune the current website.
EDUCATION: We are the leading organization to be approached when creating new education programs for the industry. Our team appreciates your support in sourcing new educational opportunities. When your organization or affiliated companies consider retail industry training programs, please contact us as we would be pleased to assist you in your training needs. Education continues to be a primary focus within the MECS+R.  Our leadership role in the retail industry makes the MECS+R the first choice in curriculum development and delivery. 
We value your communication and feedback on our goals and objectives as a growing and vibrant organization in the last days of 2020 and as we look forward to 2021 and beyond. All the best!
We would be delighted to get connected with you on our social media platforms. As part of being an MECS+R member, we can assist you in showcasing any campaigns, events and activities that you would want to promote using our platforms – LinkedIn, Instagram, YouTube, Facebook, Twitter and Soundcloud.
LAST CHANCE! MECS+R Year End Offer (Valid only until December 31, 2020)
Up To 50% Discount on our services! Choose your package and enjoy unparalleled contents! Don't miss this opportunity to Become A Member, Get Certified and Promote Your Business! Hurry up and take advantage of this limited time offer! Email connect@mecsc.org.
Retail Industry News, Trends, and Reports
| | |
| --- | --- |
| Global Powers of Luxury Goods 2020 l The pandemic is proving to be an accelerator for brands to adopt new paradigms of value creation. Now more than ever, luxury goods companies are seeking new ways to connect with their customers. They are reinventing and re-imagining themselves in ways that were previously unimaginable. | |
| | |
| --- | --- |
| Retail in 2021: What will endure and what's going to change?: 11 predictions for trends that will shape the next 12 months l The biggest takeaway from 2020 is the shift to ecommerce; consumers have embraced online shopping with vigor and retailers have responded with the speedy rollout of new technologies... | |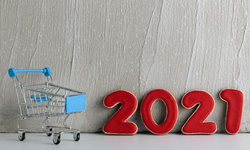 Charging Ahead: Shopify's First Annual Future of Commerce Report Reveals Five Trends Brands Need to Know in 2021 l Introducing the Future of Commerce 2021, Shopify's first annual report* that marries global merchant and consumer data to predict how the commerce landscape will shift in the coming year...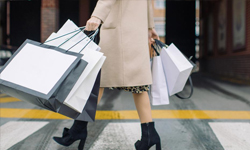 Top Predictions For Retail 2021 l The earliest projections have the country moving toward a post-COVID state in summer, which means that 2021 first half will only be more of the same for retail. By the time most of us are vaccinated, we'll have been living in a COVID world for more than a year, and, unfortunately, a return to "normal"...
| | |
| --- | --- |
| City Centre Al Zahia set to become Sharjah's new home of community spirit l Opening in March 2021, the super-regional shopping mall will serve as a platform for all members of the community.Encompassing over 136,200 sqm of gross leasable space, 70 percent of the mall has already been leased... | |
| | |
| --- | --- |
| Abu Dhabi's IMKAN grants $36.4mln mall construction contract to Bymaro l Bymaro will build Le Carrousel Mall, the first open-air shopping mall in Morocco. Spanning 33,000 square metres, Le Carrousel Mall will be home to local and international franchises, F&B outlets, entertainment, and leisure activities. | |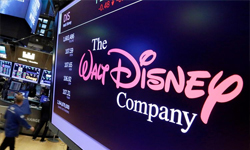 Kuwait-based Alshaya Group to bring Disney 'Shop-in-Shop' concept to MENA l The new agreement gives Alshaya exclusive rights in the Middle East to open Disney store Shop-in-Shop locations, in which there will be a curated selection of Disney store products – including costumes, clothes, toys, collectibles and home goods..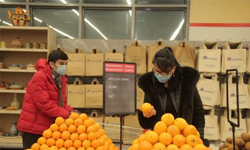 Majid Al Futtaim launches Carrefour in Uzbekistan l Tashkent, Uzbekistan - Majid Al Futtaim, the leading shopping mall, communities, retail and leisure pioneer across Middle East, Africa, and Asia, has opened its first Carrefour store in Tashkent, Uzbekistan. The launch underlines the brand's ambitions to respond...
| | |
| --- | --- |
| How Abu Dhabi is using tech to drive retail sales l Using advanced technology, Retail Abu Dhabi One will engage members directly through personalised offers based on their retail preferences, using the generated data to target and drive awareness of ongoing promotions and experiences across the emirate. | |
| | |
| --- | --- |
| Generation Start-up: Dubai's Fruitful Day ripe for GCC expansion after surviving Covid-19 headwinds l It was a win-win situation for the company and its corporate subscription clients as the business took off. After years of consistent growth, the partners decided to scale up and evolve into a "premium" healthy lifestyle and snack company. | |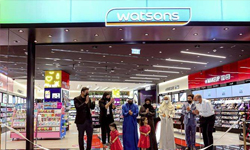 Al Futtaim Opens Watsons Store in Dubai Festival City Mall l Spanned cross 2,900 square feet, the store comprises different sections showcasing focused categories such as global picks, clean and green, derma skincare and the most comprehensive and complete offering available in the Masks category.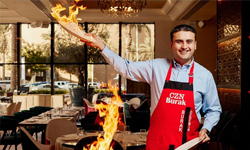 Dubai: Insta-famous Turkish chef CZN Burak launches a new restaurant in Downtown Dubai l Celebrity Chef CZN Burak, known all over TikTok and Instagram for his meat videos, is already a well-established restauranteur in Turkey. Launching in Dubai was the next logical step.
The MECS+R Regional Representatives (2021 - 2022)
We are pleased to welcome the new regional representatives of the MECS+R in the MENA region who are all passionate about developing and further supporting the growth of the Retail and Real Estate Industry in our region. The MECS+R would also like to thank our outgoing Regional Representatives and the incredible support and work they have done for the members and the industry. We are looking forward to heading straight, forward and brave creating a better tomorrow this coming year 2021!
| | |
| --- | --- |
| Mohamed Galal l President & CEO l TSM Mall Management l Egypt | |
| | |
| --- | --- |
| Lina Abbas l Deputy General Manager l Tamdeen Mall Management l Kuwait | |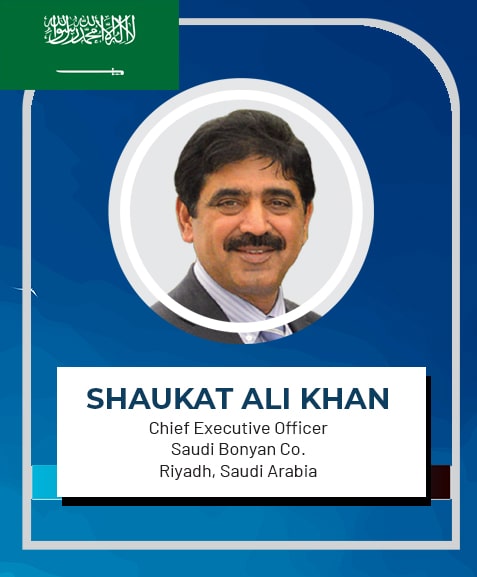 Shaukat Ali Khan l Chief Executive Officer l Saudi Bonyan Co. l KSA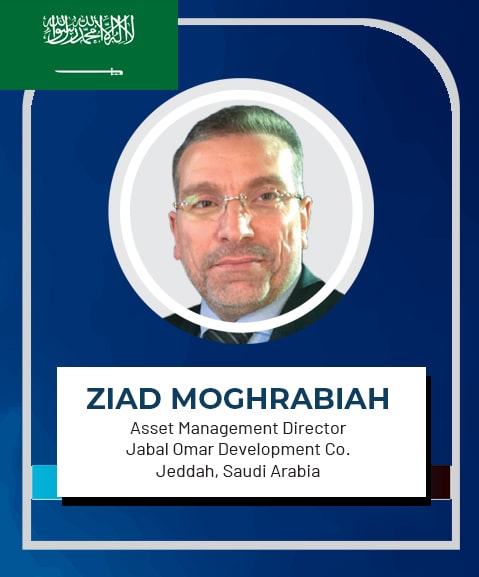 Ziad Moghrabiah l Asset Management Director l JODC l KSA
| | |
| --- | --- |
| Claudia Kassab Tarazi l Managing Director l RCG l Lebanon | |
| | |
| --- | --- |
| Shahrokh Keshavarz l CEO l Golden Business Magazine l Iran | |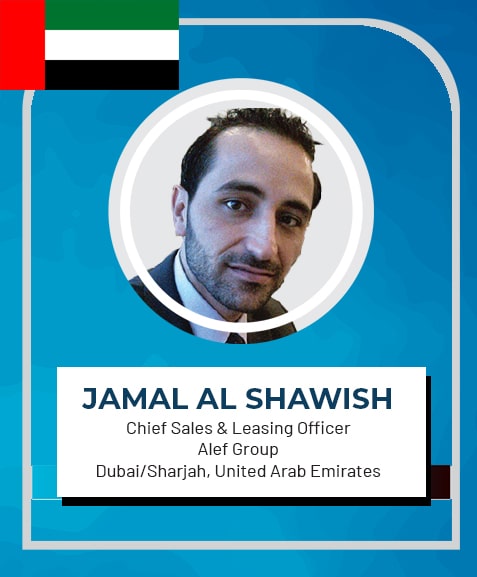 Jamal Al Shawish l Chief Sales & Leasing Officer l Alef Group l UAE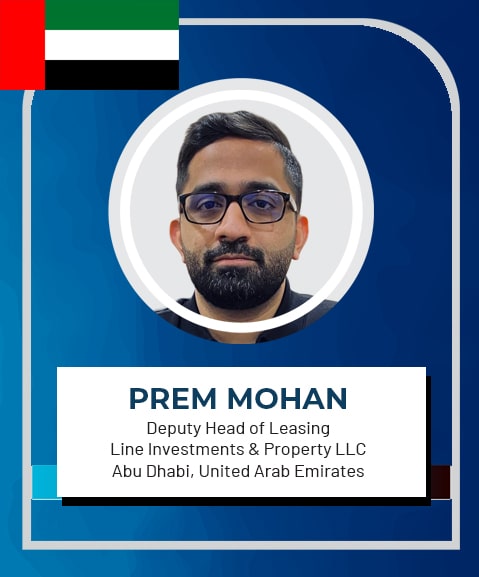 Prem Mohan l Deputy Head of Leasing l Line Investments & Property l UAE
| | |
| --- | --- |
| Rebecca Arnold l Deputy CEO l Mall of Dilmunia l Bahrain | |
| | |
| --- | --- |
| Malik Qaiser Awan l CEO l Nextransact Pvt Ltd l Pakistan | |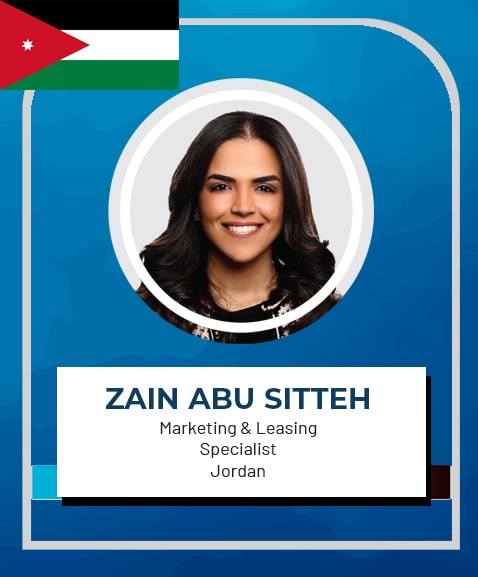 Zain Abu Sitteh l Marketing & Leasing Specialist  l Jordan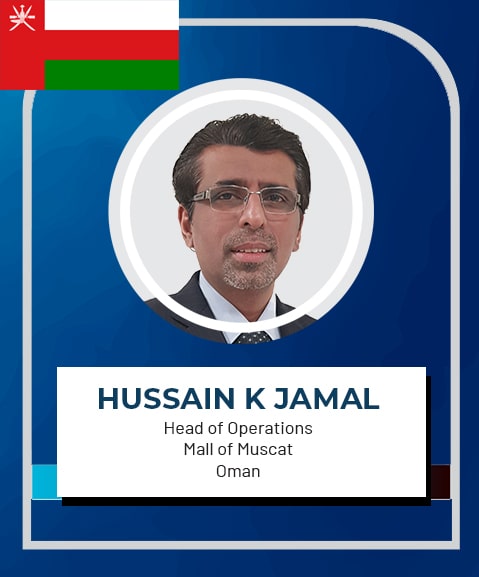 Hussain K Jamal l Head of Operations l Mall of Muscat l Oman
A big Congratulations to Shahrokh Keshavarz, CEO & Founder, Golden Business Magazine - Regional Representative of Iran, for the success of the Iran Retail Show 2020 held last December 25-28, 2020. Thank you to all who have attended and participated for the success of the event. For more details visit www.tejaratetalaeenews.ir/IRAN-RETAIL-SHOW.

MECS+R Membership Updates
Featured Member of the Month - Duaij Khalifa Al Rumaihi
A Bahraini national, Duaij is a significant contributor to the local community; with over twenty years' experience across various business sectors including general management, real estate, mall management, leasing, marketing, sales and client services.
Duaij currently oversees the mall's management team as Mall Director of City Centre Bahrain to ensure visitors have memorable experiences when visiting the mall and that strategic partnerships are established with retailers, contractors, third party suppliers, and local authorities.
Prior to joining City Centre Bahrain, Duaij served as Chief Business Development Officer for Silah Gulf WLL. In this role, he generated awareness and business leads for Silah's customer management solutions and services. Duaij also previously held senior roles as Associate Director at DTZ Bahrain and General Manager at Seef Properties.
Build a Powerful Network with MECS+R!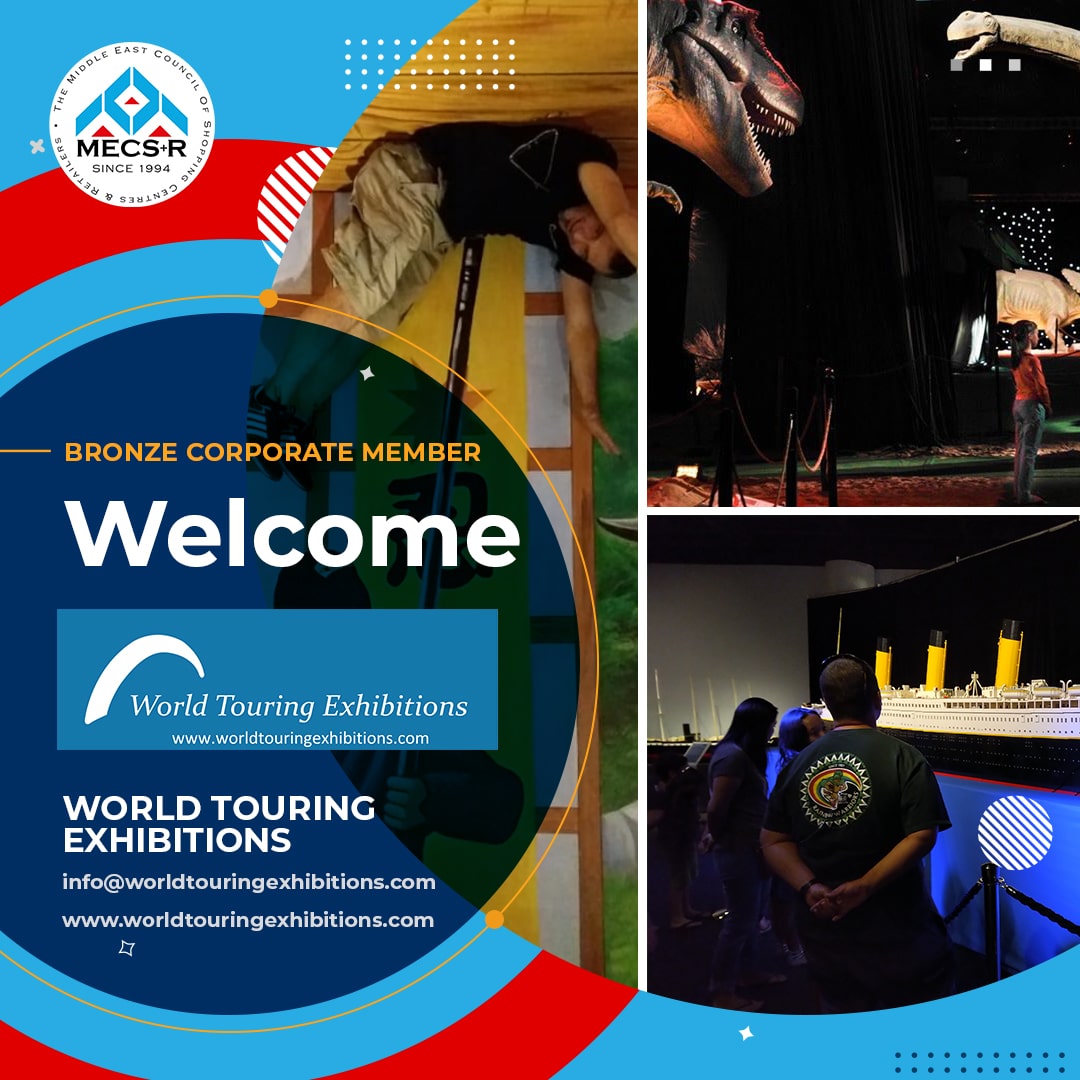 Warm Welcome to our New Bronze Corporate Member - World Touring Exhibitions
World Touring Exhibitions is a leading producer and provider of travelling exhibitions for hire, with 20 years experience in the international entertainment/edutainment business.
Their exhibitions roster features among others: animatronics (life-size dinosaurs, ice age animals, dragons, sea monsters), exhibitions made of LEGO® bricks, space exhibitions, Interactive Science, 3D exhibitions, digital exhibitions and more.
All the exhibitions are dynamic, interactive, educational and entertaining. They have been displayed in some of the world's most popular venues: museums, exhibition centres, shopping malls, corporate venues, Formula 1 events, and have been seen by millions of visitors.
For more information and for any inquiries please visit www.worldtouringexhibitions.com or email info@worldtouringexhibitions.com
With the growth of our organization, we continuously improve our services and add more platforms to better engage and interact with our fast moving community to provide our members rich, valuable and informative contents to make sure you are ahead in the industry locally, regionally and globally. Promote and grow your business, Advance your profile & Expand your Network with us! Join the Middle East Council of Shopping Centres & Retailers Now! Contact our Membership Executive, Angelo Dominic: call +971564776536 or Email: membership@mecsc.org.
MECS+R Members Featured Articles
| | |
| --- | --- |
| Beside Group Partners With Xpandretail To Leverage Data Analytics l Leading Footfall Data Analytics solution provider Xpandretail powered by Sàvant, in the MENA region, is enabling local MENA partner Beside Group to leverage data analytics for customer footfall. | |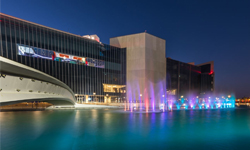 Dilmunia Island Canal and Interactive Fountain on Track to Open in February l Located in the heart of Muharraq's Dilmunia Island, Mall of Dilmunia, is set to witness the opening of the much-anticipated Canal and water fountain in February 2021, bringing the exciting features of the one stop destination...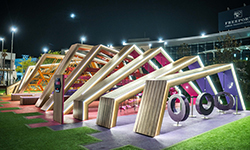 The heartbeat of leisure ecosystems l Sometimes, during the process of developing real estate assets, in an attempt to recreate the feel-good effect that works so well elsewhere, elements that do not necessarily fit well together are copied and implemented without a clear and coherent strategy.
GVS School for Retail Professionals: Congratulations to our recent Graduates!
Learn more from MECS+R Retail Experts who excellently shared their knowledge and experiences in the  shopping centre and retail industry.  Gain those sought-after skills that is essential for the current retail environment. Be ahead of everyone in the game. Check out our courses HERE or email lea@mecsc.org.
Click on the photos below to connect with the retail professional.
The 2021 MECS+R Directory
The 300 pages, 2021 MECS+R Directory, will be available and published soon this coming 15th April 2021.
In an enhanced online reading platform and exclusive search engine plus+ more information & data to help the Member's decision-making process. The Directory will also be printed and sent to VIP-Exclusive Members & Sponsors, in addition to being made available to all decision-makers globally via the online versions. 
We would like to encourage everyone to update and submit your new Shopping Centre, Retailer and Service Providers Information now to be included in the next issue!
We are now updating the Mall Information, Retailers Information and Service Providers Information for the next edition of The MECS+R Directory! 
To update and submit your listings please download the file HERE and send it back to Justin at publishing@mecsc.org or fill-out our online forms below.
The Retail People Magazine Updates - New Issue
| | |
| --- | --- |
| Retail In 2020 Onto New Discover l Q1 2020 Issue | |
| | |
| --- | --- |
| A Family Busines l Q2 2020 Issue | |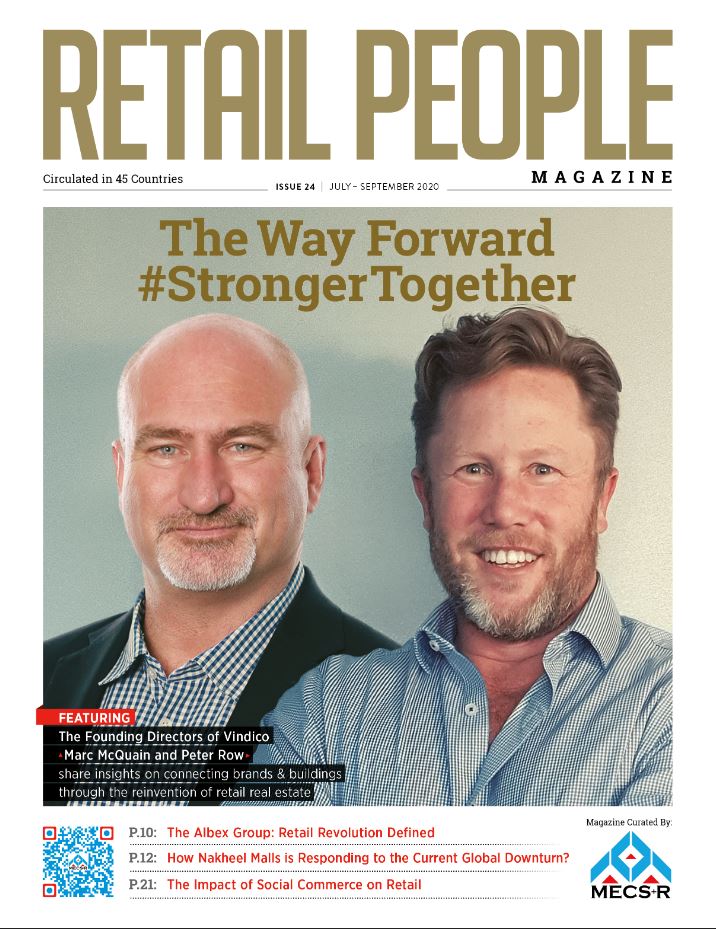 The Way Forward #StrongerTogether l Q3 2020 Issue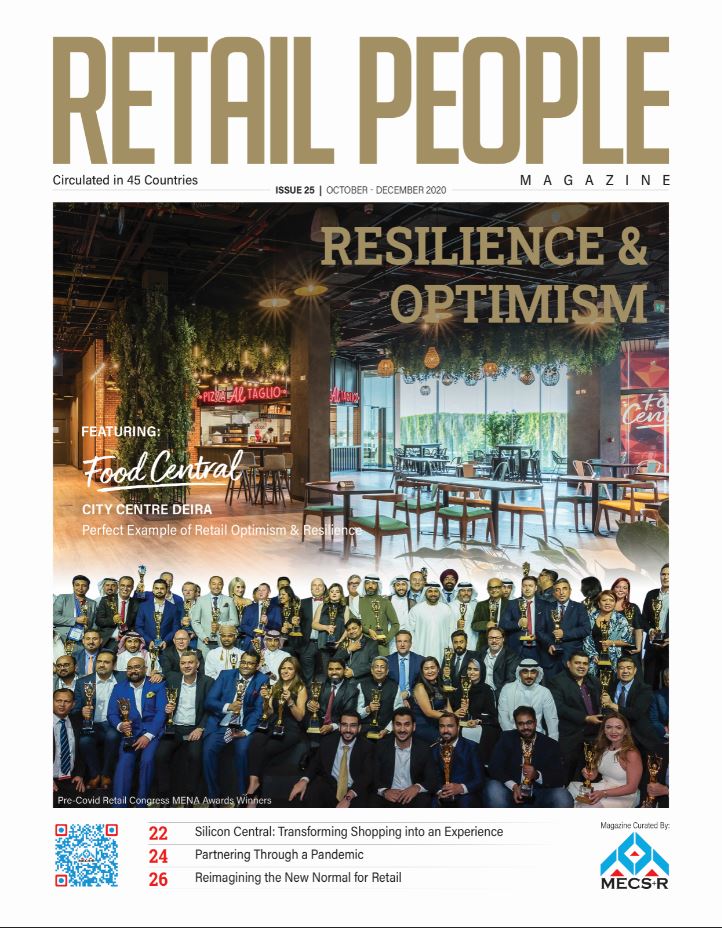 Resilience & Optimism l Q4 2020 Issue
"Challenges are what make life interesting and overcoming them is what makes life meaningful." – Joshua J. Marin
Year 2020 has been a difficult year for us, but as a team, we choose to fix our eyes on something that is positive and try our best to get to the other side. It's not easy, but it is very encouraging to find people who have the same vision and partner with them. We are proud to share with you the highlights of the Retail People Magazine this 2020.
RPM footprints has increased from 45 countries to 51 countries
Widely circulated to over 30,632 social media followers and counting
Garnered an all-time read of over 370,558 by C-Suite/Level & Senior Management
Offered fresh and innovative trends and update from across Shopping Centre, Retailers & Service Providers
Has partnered with new advertisers and sponsors
Amidst the pandemic, we were able to share great articles, news, innovative trends and informative articles. We will not be able to do it without the partnership of our sponsors & advertisers who stood with us, believed in us and continued to soar with the same vision and that is to keep the shopping and retail industry growing. A BIG THANK YOU TO ALL OF YOU, our SPONSORS/ADVERTISERS and our READERS! Together, let's soar high in 2021 and beyond.
Our latest Media Kit 2021 is now available (Download here). We are offering a 50% discount to those who will be placing an advertisements or advertorial. Contact us now at customercare@mecsc.org or +91555517605.
Voice On Demand Podcast Latest Episodes
Episode 38: Changes in Customer Behavior & Marketing Strategies for Retailers
How did the covid-19 pandemic changed customer's behavior? On this episode with Alyssa Almaiahi, Creative Director of Mint Stalk Creative and Digital Agency, let's explore the changes and effective marketing strategies to which combines online and in-store tactics to drive sales and loyalty.


| | |
| --- | --- |
| Episode 37: Your Customer are Changing. Are You? l David Avrin | |
| | |
| --- | --- |
| Episode 36: Marketing Beyond Crisis: Leveraging The Power Of Location l Albert Correya, Becomap | |
Episode 35: How Will You Communicate Differently? l Shannon Alter CPM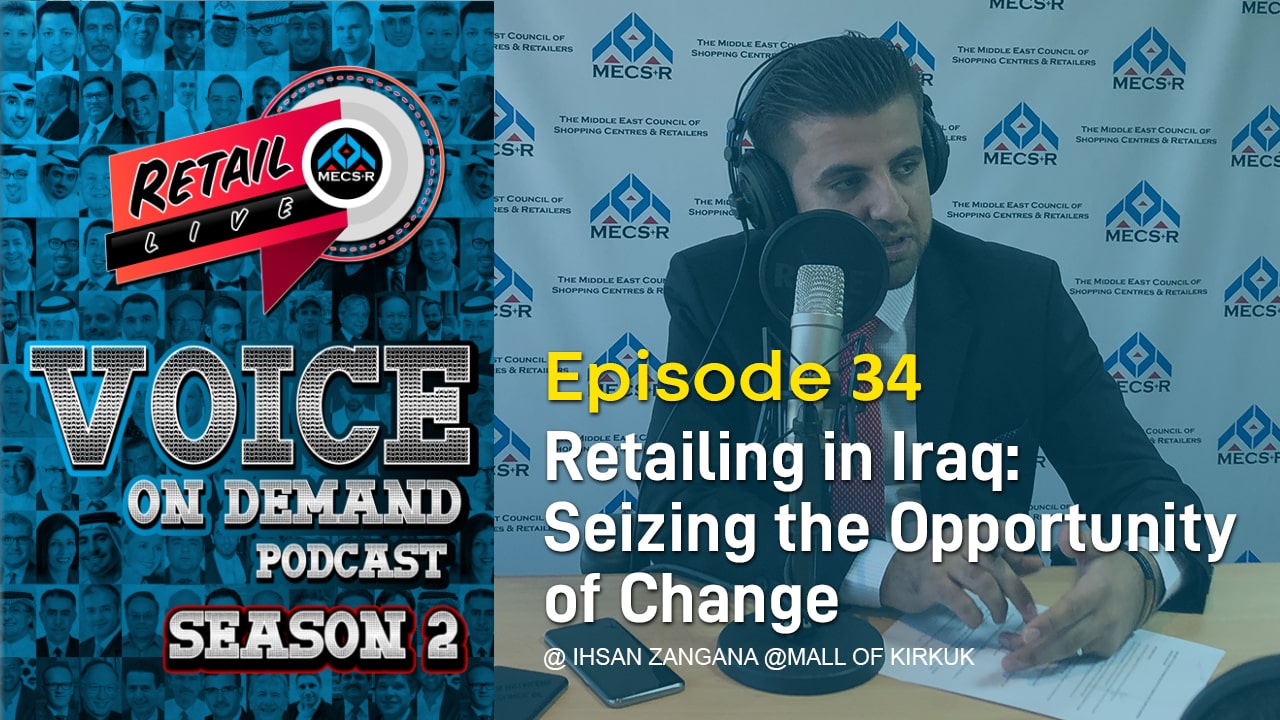 Episode 34: Retailing in Iraq: Seizing the Opportunity of Change l Ihsan Zangana, Managing Director of IZ Developments